Basketball Coaches Association of New York (BCANY)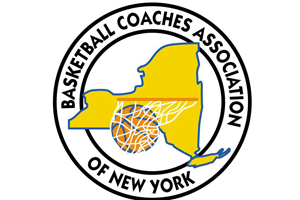 The Basketball Coaches Association of New York promotes the sport statewide and at all levels, in part by seeking to improve the quality of coaching and by fostering friendship and interaction among coaches.
The organization has become an important advocacy agent for the sport in New York, promoting policies and ideas to enhance the quality and popularity of basketball across the state. In fact, no coaches organization in any other sport has been as vocal or passionate about abolishing the sweeping schedule reductions enacted by the NYSPHSAA following the 2008 recession.
Membership in BCANY is open to any basketball coach at any level in New York State. For more information as well as instructions for joining the BCANY, click here.
MaxPreps.com high school sports website

The New York State Sportswriters Association has forged an informal alliance with MaxPreps, sharing news, results and statistics as a way to improve the qualities of both our websites.
Each year, more and more schools and their coaches choose to collaborate with MaxPreps by inputting their rosters, results and game statistics into the database via an easy-to-use online tool. It's free to use and greatly enhances the respective schools and leagues that participate by keeping fans informed and attracting attention from across the country.
Below is the most recently updated Section 1 boys basketball "widget," which is full of team and individual data. Click on the respective tabs -- Leaderboard, Leagues, Schedule/Results and Rankings -- to see the wealth of data that is available.
What really makes this work is your help. By entering stats from games throughout the season, you help build the most robust and informative database of any high school sports site in the country.
It's used by fans and media to track the latest developments and keep tabs on all the local players and teams.
Participation is free and easy. All you need to get started is a username and password from MaxPreps. Visit this page to get started today.